Maryland 250 Commission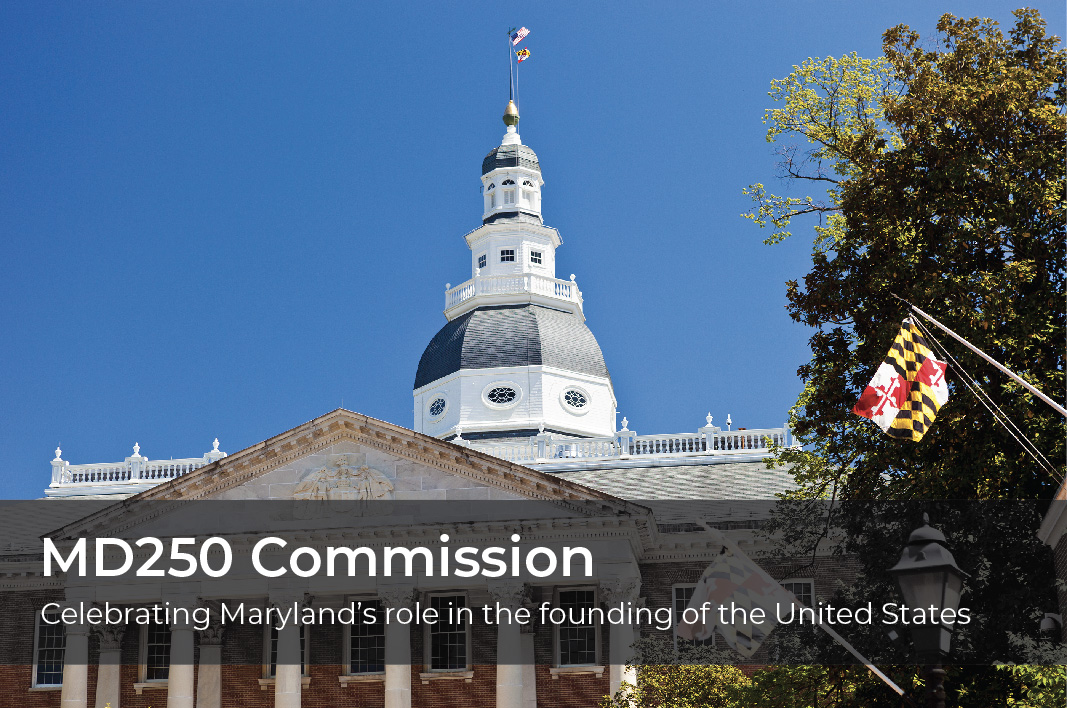 The 250th anniversary of the founding of the United States of America offers an opportunity for Marylanders to reflect on the struggle for life, liberty and the pursuit of happiness, the ongoing evolution of American democracy, and the impact of Marylanders on the nation's past, present, and future.
The Maryland 250 Commission will develop, encourage, and execute an inclusive yearlong statewide celebration and commemoration in 2026 that acknowledges our successes, reckons with our setbacks, offers deepened understanding of our complex history, strengthened public appreciation for service to our nation, and heightened public engagement in civic life.

Your ideas, suggestions, and questions are welcome, and can be submitted by completing this form:
https://docs.google.com/forms/d/e/1FAIpQLScZNq43uik4kv26xoKpEG51tRz8NkCD4yqj_aMCXBiHnNMvuA/viewform
Maryland 250 Director, Michele W. Johnson, can be contacted via email at Michele.Johnson1@Maryland.gov or by phone at 410 697 9590.
Maryland Department of Planning (https://planning.maryland.gov/)
Maryland Historical Trust (https://mht.maryland.gov/)