Governor's Office of Community Initiatives Donates More Than 2,000 Items for Students, Veterans, Homeless, and Tribal Community During August
ANNAPOLIS, MD – The Governor's Office of Community Initiatives collected and donated more than 2,000 items to Maryland communities in need, during the month of August, through partnerships with organizations serving veterans, Maryland food banks, churches, schools, nonprofits, and students going back to school.
"Our office is grateful to serve on the frontlines in support of Governor Hogan's call for all Marylanders to serve others," said Steven McAdams, Executive Director of the Governor's Office of Community Initiatives. "Through the caring, daily donations collected for youth and families through our office, we do our best to meet the unique needs of each season and community."
Kitchen supplies, household items, curtains, and beds donated to veterans and homeless in partnership with Anne Arundel Food Bank. (Right) Backpacks donated to A Mother's Cry, a community advocacy organization helping families affected by violence.

Computers donated to Blessed in Tech for Empowerment Seminars and Basic Computer Literacy classes online and offline for the unemployed, disabled, veterans, and homeless. (Right) Backpacks donated to University of Maryland, Baltimore County for students in need.

School supplies delivered to Ms. Linda Cox, Chair of Baltimore Indian American Center, for students in need.

Backpacks donated to a tribal community for students in need in partnership with Chief Donna Abbott of the Nause-Waiwash Tribe and a commissioner of the Maryland Commission on Indian Affairs.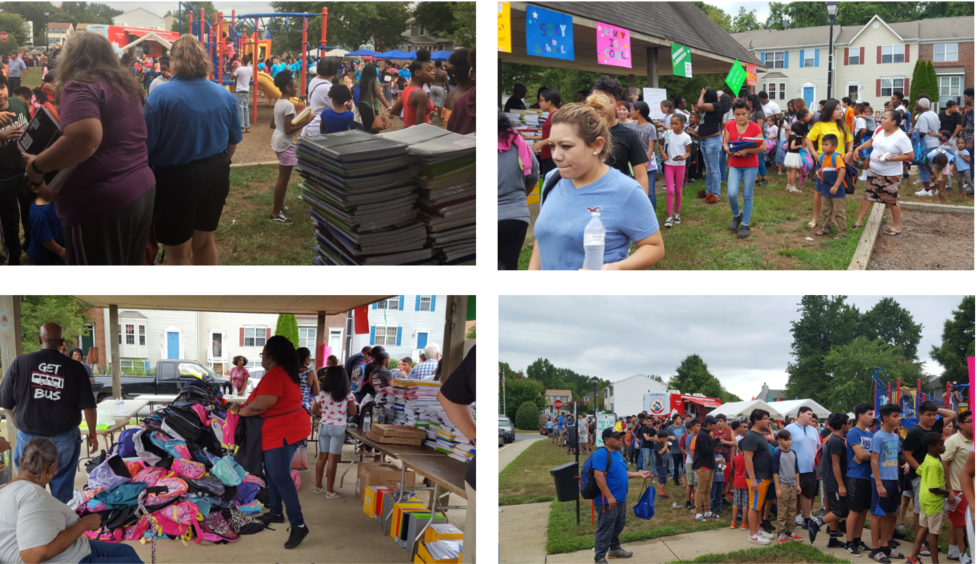 School supplies and backpacks donated to students in need at Chesapeake Christian Fellowship Church, in partnership with Annapolis Police Department.
---