Governor's Commission on African Affairs Hosts Business Forum: Prosper Africa & Maryland
Leveraging State, Federal Resources for Export of Maryland Businesses to Africa
College Park, MD – The Governor's Commission on African Affairs and the Governor's Office of Community Initiatives hosted the 3rd annual Maryland Business Forum: Prosper Africa and Maryland, in partnership with the Prosper Africa initiative supported by multiple federal agencies and the African diplomatic community in Washington D.C. The forum discussed strategies on how to leverage U.S. government trade and investment support services, programs, and resources for businesses in Maryland for export and to connect Maryland's goods and services with buyers, suppliers, and investment opportunities in Africa.
"Governor Hogan directed that we look beyond our borders for opportunities to forge effective international partnerships around the world and to support our ethnic communities here in Maryland," said Steven McAdams, Executive Director of the Governor's Office of Community Initiatives. "My office plans for this forum to be a facilitation of sustained Africa trade and investment partnerships among the Prosper Africa initiative, African countries, and our great state of Maryland." 
In 2018, Maryland exported $12.1 billion of goods and services to the world and $310 million of them to sub-Saharan African countries. The state also maintains a network of many foreign trade offices overseas, including Africa. 
Africa has been a significant trade partner for Maryland regarding the African Continental Free Trade Area has more than a billion consumers and a $3.4 trillion economic bloc. African business leaders from more than 200,000 African-born living in Maryland have played a key role to connect Maryland to Africa with their linguistic and cultural ties to African nations. Maryland is one of the top five states in the U.S. with the largest numbers of African immigrants.
The Governor's Commission on African Affairs mission is to respond effectively to the needs and concerns of Maryland citizens who have immigrated from African countries through expanded outreach and engagement with individuals and organizations in the community.
Please find photos from the forum here.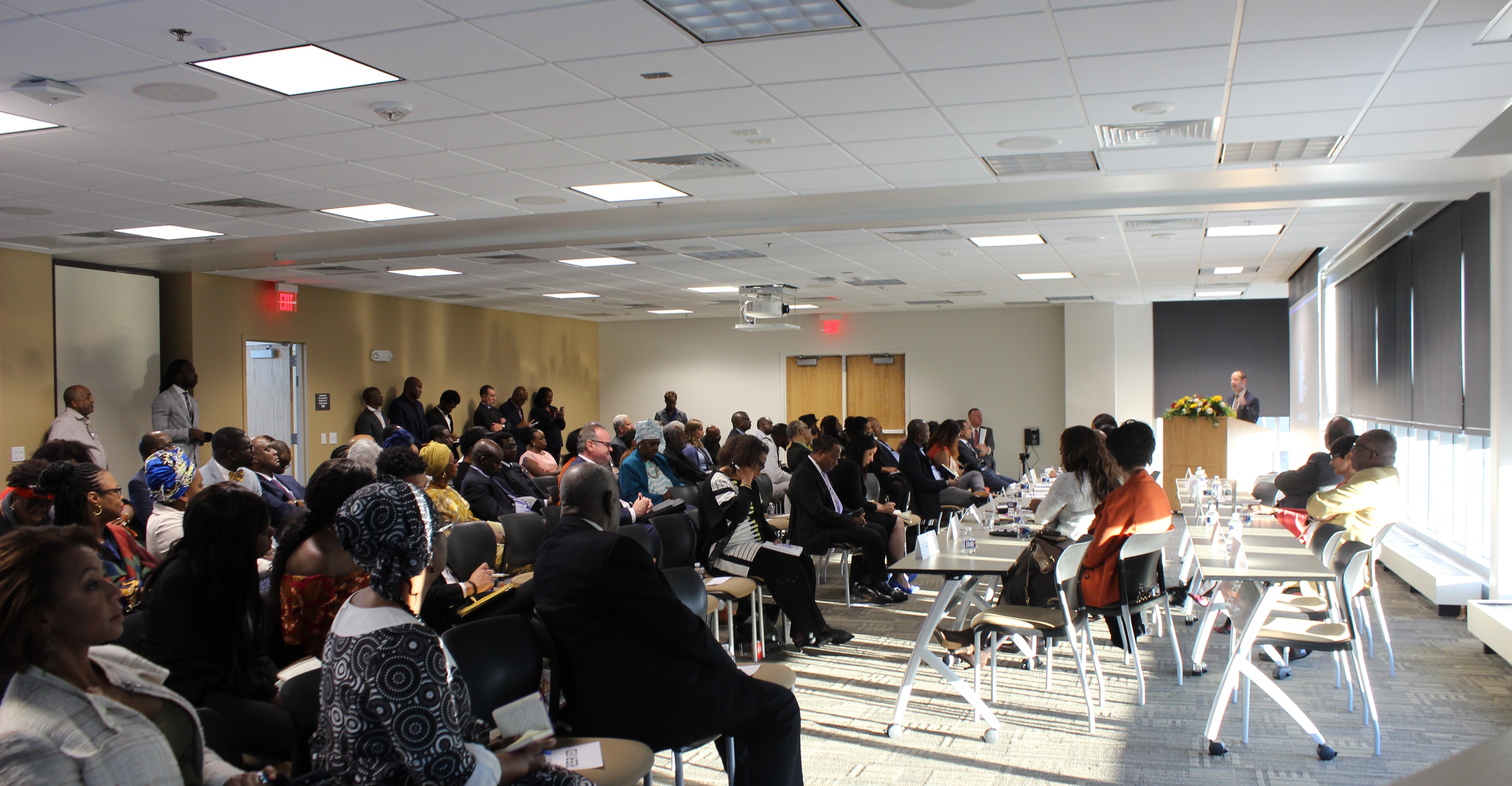 Nearly 140 Maryland business leaders attended the forum.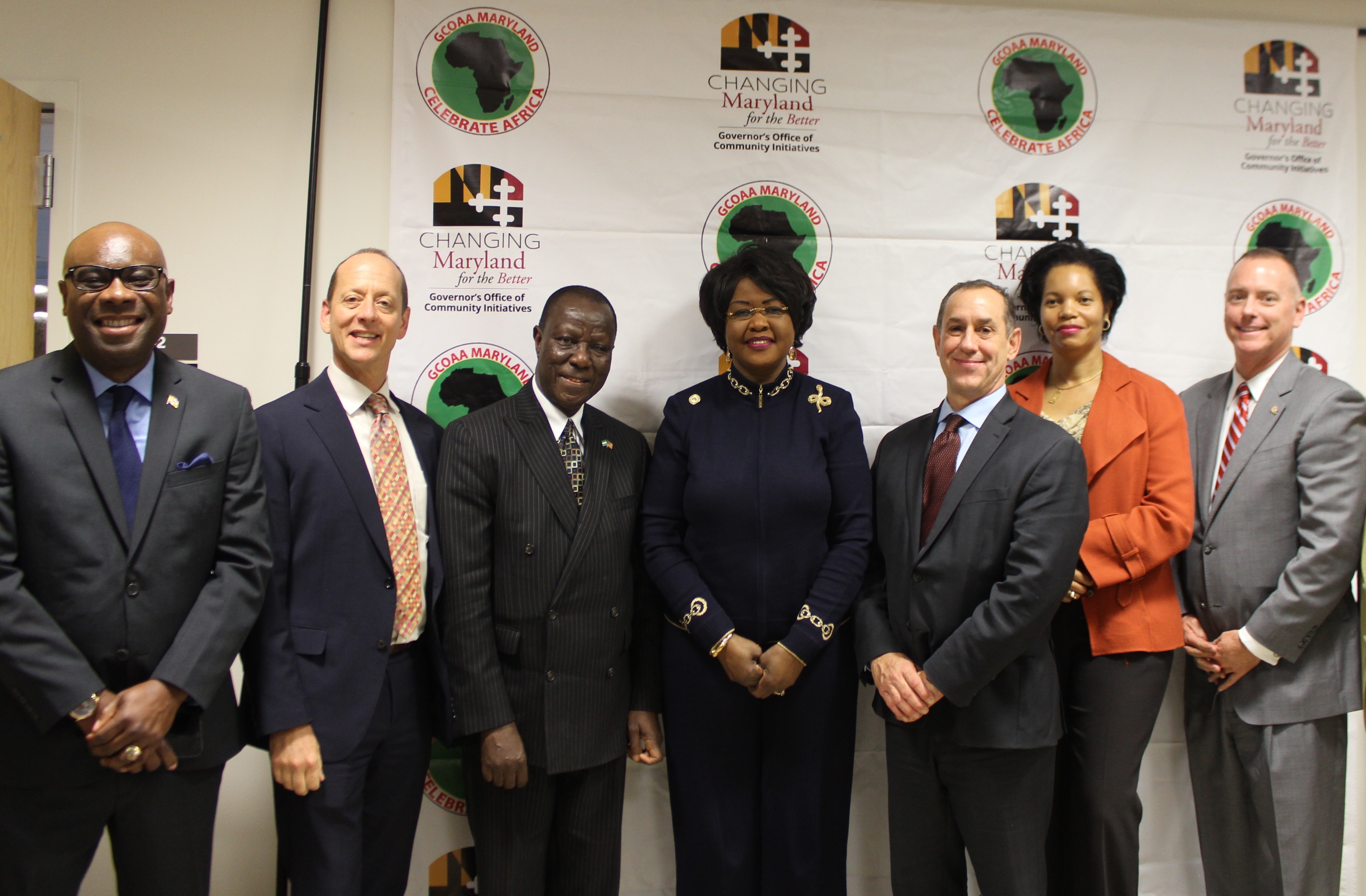 Forum speakers (from left): Flix Obi, Economic and Trade Development Taskforce Chair of the Governor's Commission on African Affairs; Matthew Rees, Interim Coordinator of Prosper Africa Initiative at U.S. Agency for International Development; His Excellency Ambassador Sidique Abou-Bakarr Wai of Sierra Leone; Her Excellency Ambassador Arikana Chihombori-Quao of the African Union Representational Mission to the United States of America; William Fanjoy, Director of Commercial Services Office, U.S. International Trade Administration; Kimberly Brown, Founder and CEO of Amethyst Technologies LLC; and Steven McAdams, Executive Director of the Governor's Office of Community Initiatives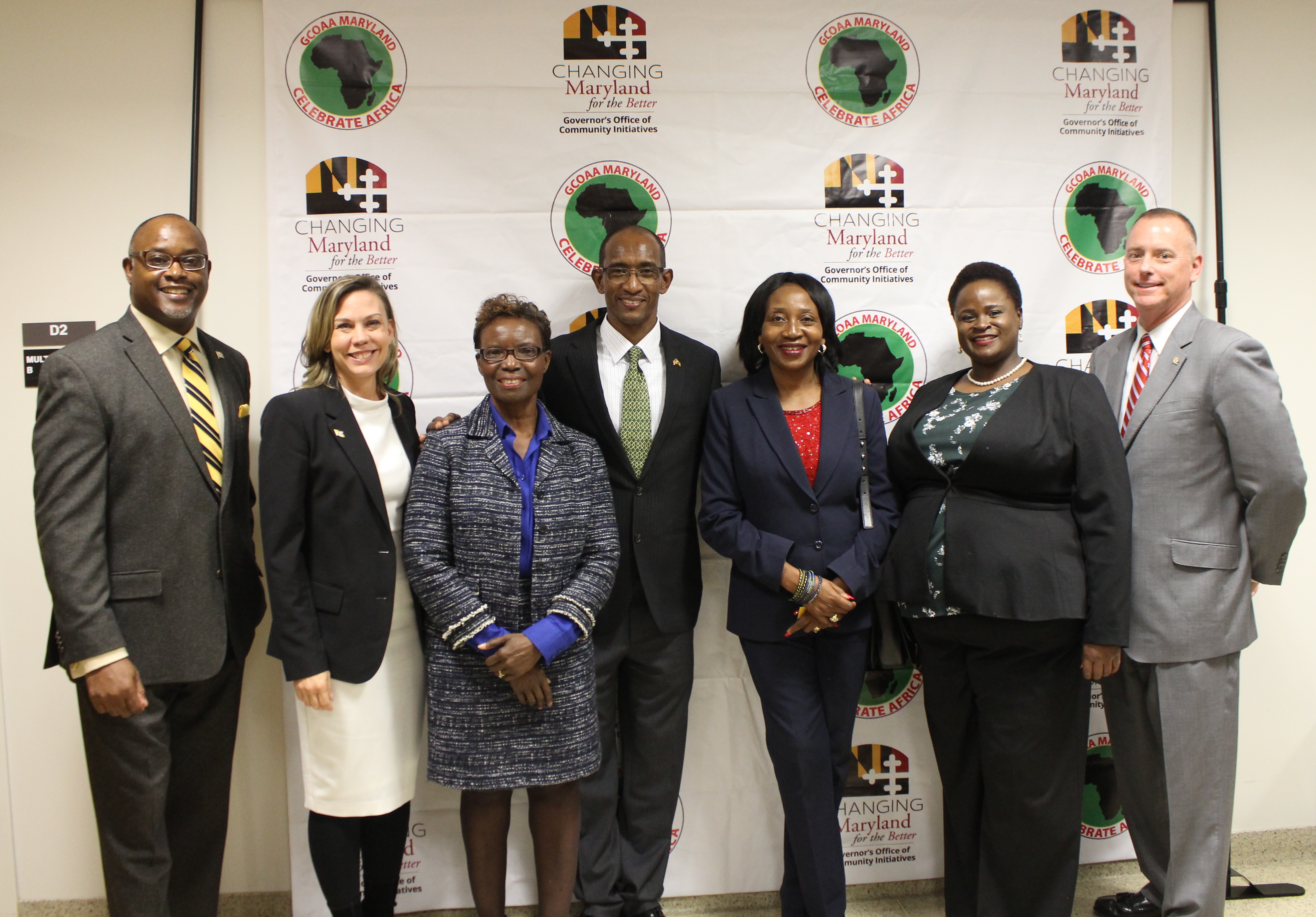 Governor's Commission on African Affairs 
---